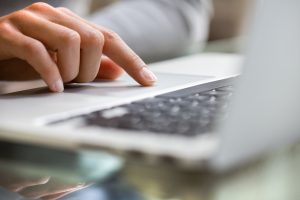 Stepped Guide on How to Ace an Interview: Tips and Examples
Regardless of whether you're looking for an entry-level or a senior role, you may most likely undergo an interview before obtaining a job offer. A job interview allows you to demonstrate your personal credentials and leave a favourable impression on the hiring manager. Precisely for this reason, you may want to present your best effort during this crucial conversation. In this article, we go through what you can do and tips on how to ace an interview as well as sample answers to five common job interview questions.
To enhance your likelihood of succeeding in the interview, take the time to get ready and plan before your interview. Consider the subjects you're likely to address, strategies to promote yourself as a great applicant and chances to leave a good impression on the hiring manager. To better prepare for your next interview, you can do the following:
Tips on how to ace an interview
1. Conduct research about the organisation
Prior to your interview, do some research on the company to learn about its successes, objectives and vision. Take the time to understand the organisation's history, latest announcements, key people, adopted values and culture by visiting their website. You can also look for the most recent news regarding the organisation to learn about its recent accomplishments and future plans. Conducting thorough research may assist you in contextualising your interview responses. If you're familiar with these things, you can immediately relate your background, credentials and successes back to the organisation.
2. Go over the job description
Investigate the job description in great detail, so you can explain your suitability for the position's tasks and responsibilities. Pay close attention to keywords entailing needed skills and experience, as well as the duties that a successful candidate would have. Consider how your qualifications and ambitions connect with the job description so that you may provide relevant examples.
3. Practise responding to common interview questions
While your interview may cover a variety of corporate or job-related subjects, most interviews may contain at least a few general questions. Go over a list of the most common interview questions and practise answering them. Concentrate your replies on the organisation, the role and your most relevant credentials.
4. Study the STAR interview technique
Many interviewers utilise behavioural questions to gauge how applicants handle common workplace scenarios. To ace your answer, familiarise yourself with the STAR technique, which entails discussing the situation, task, action and result. To utilise this technique, begin by establishing the situation's context before discussing your duty in these instances. Finally, outline the steps you took to overcome the problem and the outcome of your endeavour.
5. Dress professionally and properly for the interview
Dress properly during the interview to leave a positive impression on the recruiters. Try researching the staff dress code on the organisation's website or social media accounts. Utilise that finding to decide what to wear. Most of the time, a business casual business attire or a business formal suit may suffice.
6. Prepare your questions ahead of time
Even though hiring managers frequently ask more questions than they answer, applicants are expected to demonstrate an interest in the role and organisation by asking knowledgeable inquiries. Prepare ahead of time by thinking about what you like to know or want more clarification. You can ask anything pertaining to the organisational culture and goals to possibilities for professional growth.
7. Start the interview with a positive demeanour
The best way to begin an interview is by extending a polite and positive greeting. You can use greetings such as "How are you doing today?" "Thank you for taking the time to meet me," "I'm very happy to meet you," or "It's great to meet you." This way, you can set a positive and amicable tone for the rest of the interview.
8. Follow up after the interview
After the interview, you might want to take extra steps to improve your chances of landing the job. Extending your gratitude through a thank-you note within one day after the interview is a good idea. Reiterate your interest in the position and show your appreciation for the interview in the email. If you have yet to receive a reply after a week of the job advertisement closing, you can think about sending a second follow-up email to convey your sustained interest in the role.
How to ace a job interview
1. Research your potential employer
Before your interview, research the organization so you can be knowledgeable about its accomplishments, goals and mission. Browse the company's website to learn about its history, recent announcements, executive officers, values and culture. Then search for recent news about the organization to study its latest achievements and future goals.
to read about the company and browse reviews, open jobs, Q&A and more. Doing your research will help you contextualize your interview answers. With knowledge about the organization, you'll be able to quickly tie your background, qualifications and achievements back to the company.
2. Review the job description
Study job listing so you are prepared to explain your fitness for the job's roles and responsibilities during your interview. Pay attention to keywords such as required skills and experience, and focus on the responsibilities that a successful candidate will have. Consider how your qualifications and goals align with the description so you can discuss relevant examples with the hiring team.
3. Practice answering interview questions
While your conversation may include several company- or job-specific topics, most interviews include at least a few standard questions. To prepare, review a list of the most popular interview questions, and practice how you would answer. Focus your responses on the organization, the position and your relevant qualifications and goals.
4. Understand the STAR method
During job interviews, many hiring managers ask behavioral questions to assess how candidates handle common situations in the workplace. To prepare for these questions, get to know the STAR method, which involves discussing the situation, task, action and result. To use this method, begin by explaining the context of the situation before discussing your role, or task in these circumstances. Next, reflect on the actions you took to handle the challenge and the result of your initiative.
5. Dress appropriately for your interview
To make a good impression on the hiring team, take steps to dress appropriately when you meet. Try reviewing the company's website or social media profiles to research the employee dress code and use that to guide what you wear. In most cases, a business casual outfit—such as dress pants with a professional shirt—or a business formal suit will work best for interview attire.
6. Think about your questions in advance
Although interviewers often ask more questions than they answer, most expect candidates to show their interest in the job and company by asking informed questions. Try preparing these in advance by reflecting on what you want to know, from corporate culture and organizational goals to opportunities for professional development and growth.
7. Follow up after the interview
Once the interview ends, you can take additional actions to increase your chance of getting the job. Try sending a thank-you email to the hiring manager within a day after the interview. In the email, reiterate your interest in the position, and express your gratitude for the interview. If you do not receive a response within a week after the job listing closes, consider sending an additional follow-up email to express your continued enthusiasm for the position and interest in taking the next step in the hiring process.
Looking for interview tips? In this video, we dissect an entire job interview from start to finish. We analyze everything from common interview questions to etiquette and how to follow up.
Common job interview questions
Can you tell me about yourself?
Interviewers often start with this question to learn about your background. When you answer, try beginning by mentioning where you are now before briefly explaining how you advanced to your current position. By taking this tactic, you can establish your professional history and emphasize the most important aspects.
Example: "Currently, I am a junior personal trainer, and I have 25 recurring clients. In my three years as a fitness instructor, I have earned certifications in yoga and pilates, allowing me to specialize in these rapidly growing areas. Because I maintain a full client roster, I have also taken online sales courses. As a fitness enthusiast, I am also highly self-motivated and driven to share my excitement for health and well-being with my clients."
What are your greatest strengths and weaknesses?
Employers typically ask about your strengths and weaknesses to learn more about areas where you excel and where you could improve. When you respond, mention your best technical and soft skills. To discuss your weaknesses, try to choose an area where you have already taken steps to improve. Using this strategy allows you to add a positive aspect to a question that has the potential to be negative.
Example: "After seven years of working in web design, I have mastered technical skills like visual design and user experience. Combined with my natural ability to solve problems and think analytically, these skills give me the power to work seamlessly with clients. However, during my first year of working in web design, I realized that I was not communicating clearly enough with clients, often resulting in extra work for me and frustration for my clients. I researched techniques for improving written and verbal communication, and as a result, I improved my productivity by 15%."
Why do you want this position?
Hiring teams include this question in interviews to determine how well you understand the job and the company. When you receive this question, you have an opportunity to demonstrate how much you have researched the organization and the job opening. In your answer, try mentioning the company's mission or accomplishments and the unique opportunities that the position offers.
Example: "The role aligns well with my experience and future goals. After working in a supervisory retail sales position for three years, I am adequately prepared to advance to a managerial role in the field. I am enthusiastic about the management and financial skills I can acquire through this position, and I am excited about working for an accomplished company that frequently exceeds its quarterly sales goals by 10% or more."
Why are you leaving your job?
Employers often want to know why you are planning to transition out of your current role in the pursuit of a new position. When you answer, try to avoid mentioning anything negative about your current job or company. Instead, focus on positive aspects, such as seeking professional growth or looking for a greater challenge.
Example: "I have spent eight years developing my sales skills in my current company, and I'm ready to move into management. I hope to find a position in a new company where I can use my current skills while growing and managing a team of effective salespeople."
Why should the company hire you?
Interviewers may ask this direct question to prompt you to explain why you are the best candidate for the job. In your response, try emphasizing your skills, experience and accomplishments while explaining how well your objectives fit with the company's goals.
Example: "I am passionate about the marketing field and have taken steps to improve my skills and reach increasingly higher goals throughout my career. During 10 years in the field, I have advanced from a junior marketing role to a marketing manager position. Also, my objectives align well with the company's mission to give back to the community while practicing smarter marketing."
Got an interview coming up? Feeling a tad bit nervous? We get it! There's definitely ways to ease your anxiety and feel more confident. In this video, our host Sinead will offer 5 ways for you to calm your interview nerves and be prepared!
"Do you have any questions?"
Interviews are not just a one-way street; you are there to learn more about the company as much as the interviewer is there to find out more about you! Take advantage of this opportunity to ask your interviewer thoughtful questions, such as how this position has evolved (if it is not a new position) or how the company defines success. Also, find out more about career progression, company culture, work-life balance as well as salary.
Take the opportunity to also show your determination and interest in the company. Having no questions at all might be a bad sign as it implies that you are not interested to learn more about the company. Be sure to ask intelligent questions that can help you obtain a better understanding of the corporation and business culture.
Source:
https://sg.indeed.com/career-advice/interviewing/how-to-ace-an-interview
https://www.indeed.com/career-advice/interviewing/how-to-ace-your-next-interview
https://content.mycareersfuture.gov.sg/answer-singapores-common-interview-questions/